The Best Mobile Tracker App
A mobile tracker app can help you monitor the activities on the target device. It will help you find what your child is doing with their phone, even if you don't use it.
Works on any Android device
10+ Mobile Tracking Features
Free & No Root required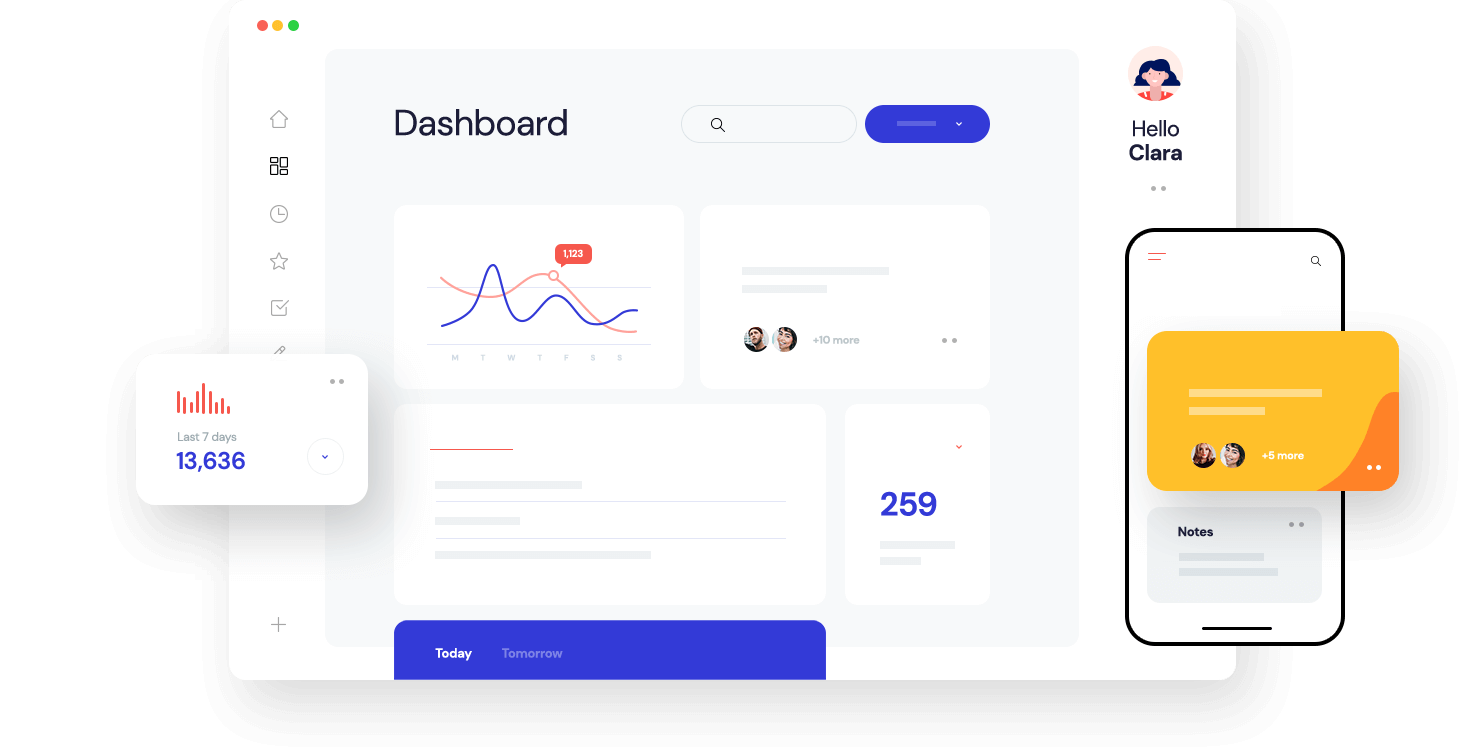 What Is FreeMobileTracker App?
The most popular tracker app available today is called the FreeMobileTracker app. This free app is loaded with many features and is a great budget option. It can read text messages, view call history, track location, and view photos and videos.
It also allows you to monitor the person's location and use other social media apps. This application is compatible with Android devices.
Dozens of Features. One App.
This tracker app comes with various features. If you use this app for tracking a phone, you will get many free features. Here are some features you can use with this app.
FreeMobileTracker Works on Your Favorite Device
This tracker app is very simple and easy to use. You can easily use it as the tracker on the Android phone. It will give you accurate phone tracking results. The app is very easy to install.
If Any Questions Left
1
What is a free cell phone tracker?
A cell phone tracker, also known as a phone monitoring app, is an app designed to let you see what's happening on someone else's phone, all without having to physically look over their shoulder. The best remote cell phone tracking apps work in hidden mode, so they won't even know you're using it.
2
How does a cell phone tracker work?
If you want to track a cell phone, you need to install special software on the device you want to monitor. Once installed, seeing what's on their phone is as easy as logging in to your phone tracker account and browsing through your own personal dashboard.
3
Is FreeMobileTracker the best hidden tracker app?
This tracker app is undetectable and helps you in secret tracking. If you want to track on someone's phone without them knowing, you can use this app. It will help you to easily track all the phone activities. The app remains hidden in the phone and works in the background. It is extremely discreet.
4
Does FreeMobileTracker cell phone tracker work in real time?
That depends on whether you're using a jailbroken phone or choosing to use our solution out of the box with active sync. In some cases, data from their phone takes a few minutes to reach your control panel. But for the most part, everything happens in real time.
5
Is it legal to use FreeMobileTracker mobile tracker?
You can use the FreeMobileTracker phone tracking app in parental control, catch a cheating spouse and monitor your employee's phone. You will get many tracking features with this app. All the features are free to use.
6
Is there a free way to track a cell phone?
The best thing about FreeMobileTracker app is that it helps you with free tracking. You don't need to make any payment to use this app. It is available for free. You don't even have to enter your card details. Anyone can use the app for free.
7
Why need FreeMobileTracker app for tracking a phone?
When use FreeMobileTracker, you will get many tracking features with this app. You will get a call tracker, text message tracker, GPS location tracker, browsing history, multimedia tracker, WhatsApp tracker, Viber tracker, Facebook tracker, and many other features. You can use this app to trace call logs, text messages, phone locations, and all the other activities.
Read about how to use FreeMobileTracker app with easiness.